Skip to Content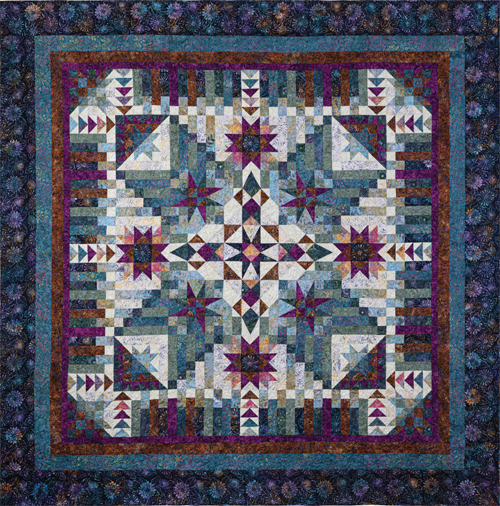 Arabella Block of the Month
This beautiful traditional pieced quilt will be the focus of any room.
From the palest of greens to the deepest of blues, the ten-piece Timeless Treasures Tonga Arabella collection features the colors of precious jewels. Wing and a Prayer patterns are FABULOUS! All basic piecing, nothing too difficult. Quilt finishes at 108″ x 108″.
– Optional Backing: 3 1/4 yards of 118″ non-Batik cotton.
$40 Non-Refundable reservation fee (this includes payment for Month 12)
Monthly Kit Fee: $29.99 OR
Complete Quilt Kit: $299.99
Optional Oops! Kit: $36.99
Blue Loyalty Cards not marked for BOM
Call to order 517-325-9909 ext 3 or email countrystitchesquiltshop@gmail.com.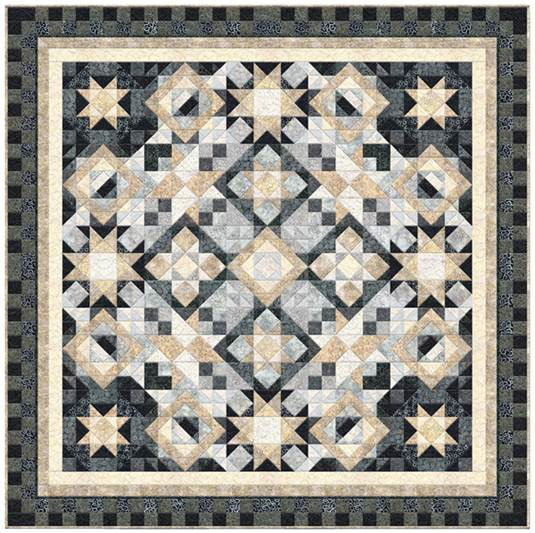 Moonlight – Only 3 left!
This beautiful Moonlight Block of the Month features Wilmington Batiks. The simple geometric motifs have been custom-colored for a coordinated palette of ivory, warm cream, tan, black, charcoal and a variety of grays. A modern and dramatic color scheme provides richness and depth. Moonlight is an eight-month Block of the Month and will begin in March 2022. The quilt is 95″ square. Kit includes: Pattern with Full-Color Fabric Guide, Color picture of each block individually with the Color fabric chart, Wilmington "Moonlight" batik fabrics for the top, borders, and binding. $40 non-refundable reservation fee (this pays your final kit payment) plus, 7 additional months at $35.99 OR Complete Quilt Kit: $269.99 (take the whole quilt home when the BOM starts). Optional Oops Kit: $50 (36 Fat 1/8ths – 9″ x 22″). Backing: 108″ Bedrock – 3 yards, $60 (three color choices). Please note: Blue Loyalty Cards not marked. Kits are limited. Call to order 517-816-0383 ext 3 or email countrystitchesquiltshop@gmail.com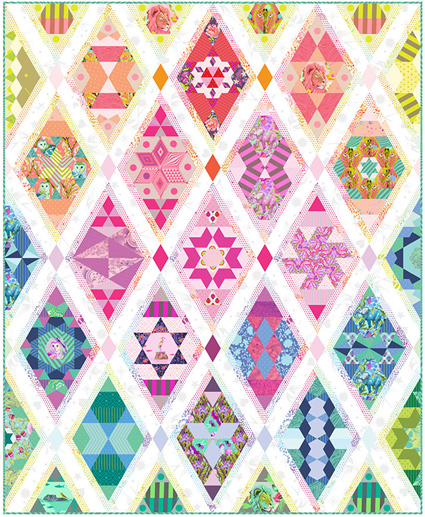 Tula Pink's Queen of Diamonds Block of the Month
12 Month Program Starting in June 2023
Hybrid EPP and traditional piecing
Finished quilt top is 60" x 73.5"
Kit includes over 90 different fabrics totaling 31 ⅞ yards of fabric from past and current collections
Great for fussy cutting
Learn great new skills for beginners or experienced quilters
Sew-a-long with Tula
Video tutorials
Exclusive Facebook group to share progress, ask questions, and connect with people
Pre-order Queen of Diamonds complete paper pack (includes 615 paper templates)
Pre-order Queen of Diamonds acrylic template set
Pre-order 2 yards of 108" wide Tula Pink backing
Registration fee is $40 (non-refundable).
Quarterly payments of $148.99 starting in June 2023. If paid all at once registration fee is waived
Purchase HERE
Stop in for Your Stitch Fix Today!